Two-day CAREL controllers programming seminar
On January 14 and 15, the two-day workshop on programming CAREL controllers was held in Minsk. The intensive course was devoted to writing programs for freely programmable CAREL controllers of c.PCO line.
13 representatives of various companies attended the courses. Classes were held at Green City Hotel, located at st. Pritytskogo, 156.
The organizer of the event was Eliteholod company. Anton Golovin, technical manager of HVAC automation at CAREL RUS company, was invited as a speaker.
On January 15, the course was completed and all 13 participants received diplomas.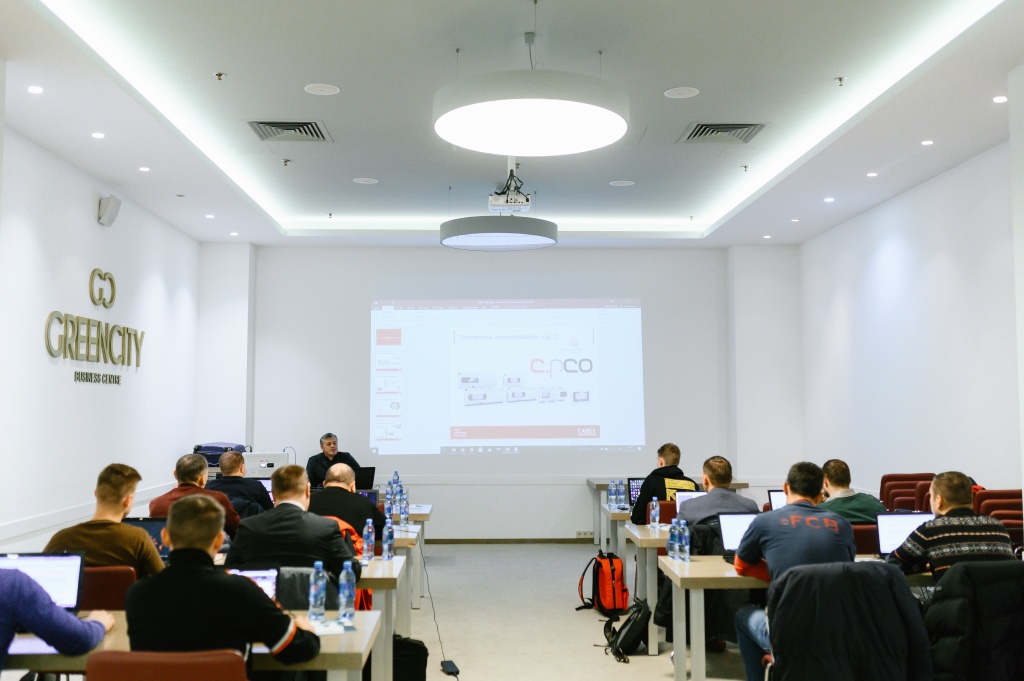 Conquer new heights with us!
In the near future our manager will contact you and answer all your questions.